• CBD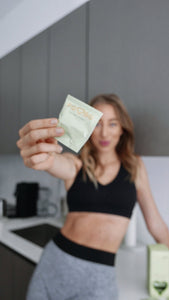 If you're a big fan of taking wellness supplements like we are, allow us to introduce you to a gummy that might change your life. You've probably heard of cannabis, THC, CBD, and so on, but you might not know how CBD gummies, in particular, can change your wellness game! 
---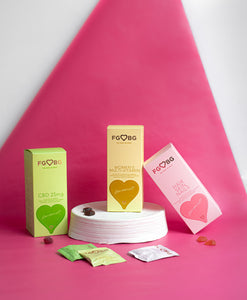 If this year has taught us one thing, it's probably that we should all be taking care of our bodies from the inside-out. And there's no better time than now to start thinking of gifts that will optimize your loved one's health and wellness! Sifting through the entire wellness industry can get exhausting, especially only to find gifts that your friends and family will use once in the New Year, and then completely forget all about it. We'll make your job easier with five wellness gifts for everyone on your list, and the best part is, you can find them...
---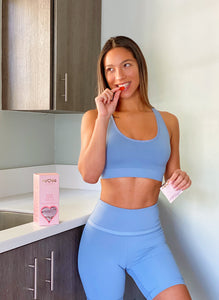 When we notice our hair looking dead and frizzy, it's usually our first instinct to grab a product or head to the salon for a treatment. While these are undoubtedly effective, the solution is only short-term. It's just a matter of time before the treatment wears off, and we're right back where we started, with unhealthy strands.
Taking an internal approach to get shiny, thick hair means eating healthier and taking the right hair supplements. Biotin not only stimulates hair growth, resulting in a fuller appearance, but it also acts as a moisturizer. Once the vitamin reaches the hair follicle, it starts to smooth out the cuticle. 


If you've been going through life thinking your hair is naturally dry or damaged, it might be worth giving biotin a chance to repair your strands from the inside out!

---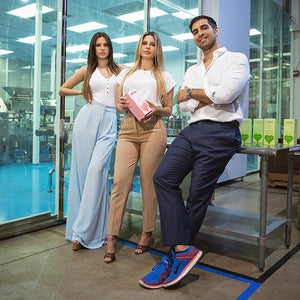 You know those days where everything feels like complete chaos? You never have a moment to check in with yourself or stop to take a breather, let alone take any vitamins! Well, that's basically why FGBG is here today. We say we're more than just a brand because we're actually more of a lifestyle; designed for the women who are juggling a full-time job, studying for college exams, getting a workout in, and maintaining a social life, all while trying to achieve optimal health.  Who We Are With a schedule that jam-packed, does anyone really have the brainpower to remember...